NU M.Ed first year Exam Routine 2021 is available here on this site. There are many students who are studying with an M.Ed degree at the National University. That's why, NU authority has been publishing their M.Ed admissions, exam, and other circulars on their site.
Recently on 23 September 2021, NU publish a notice informing the M.Ed exam routine ot the students of the course. With the exam routine, they have also published the M.Ed exam center lists. So if you are a student of the program then this article is for you. In this article, you will get detailed information about the circular.
NU M.Ed Exam Routine 2021
The M.Ed 1st-year exam will start on 31/10/2021. There are five subjects on the course and so the exam will be for six days. The exam will continue from 31 October 2021 to 01 November 2021.
For the exam, you have to collect the admit card from the University site www.nubd.info/admit or www.nu.ac.bd/admit.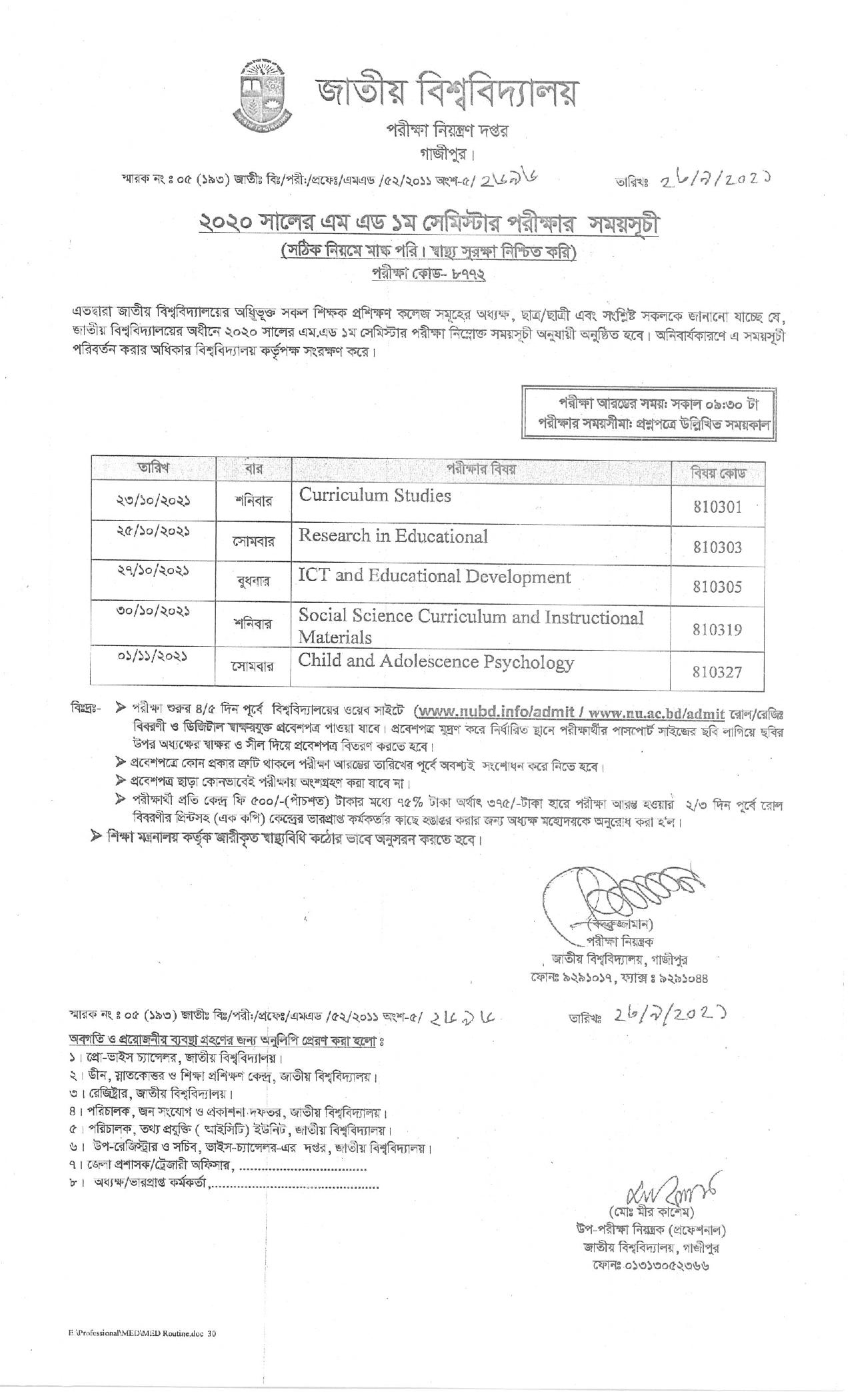 NU M.Ed Exam Routine PDF File
I have added here the pdf file of the exam here. If you want to get the pdf file then visit the following link and download the pdf file.
NU M.Ed 1st Year Exam Center 2021
NU M.Ed 1st Year Exam Centres are available here. There is a total of 12 centers for the exam. Here I have added the real circular of the exam center. The notice was published on 23 September 2021 on the BOU site. To get more information about the circular visit National University. 
That's all I have for you. On this site, you will get all the National university-related notices. So come to the site for any information.